PSYCHOLOGICAL SAFETY SESSION 1
Online, please be prepared to be on camera
Thursday 22 Jun 2023, 4:00 PM - 5:30 PM
TBD
Section: Personal development / Teamwork
Aimed at: Mid – senior level
June 22
@
4:00 pm
–
5:30 pm
Session 1: Personal development – understanding people (and ourselves) better
Let's make sense of why people think and act so differently!
Why is it harder to work with some people more than others? Why do some cultures inspire, annoy or amuse you? What's the secret to getting things done across nations, jobs, industries, generations, genders and other groups that differ in one way or another? Well… … there is an answer. We use only 10% of our personality, imagine what we could accomplish with more self-knowledge, and the enormous potential we could unlock!
People think, behave and work in such different ways that it causes stress, conflicts, and disengagement. This training will be a journey to self-awareness of your own communication and behavior style and you will get the tools the liaise and cooperate with colleagues, visitors, and customers more effortlessly.
Philomène is a licensed practitioner of ICQ Global and also uses the Lewis CrossCulture Model.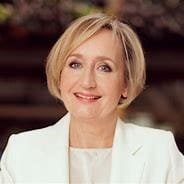 Delivered by Philomène Klomp
Owner & Entrepreneur, FS&E Services