PSYCHOLOGICAL SAFETY SESSION 2
Online, so please be prepared to be on camera
Thursday 14 Sep 2023, 4:00 PM - 5:30 PM
TBD
Section: Personal development / Teamwork
This session will take place online at 16:00 CEST, 3 pm UK and 10 am Eastern
Aimed at: Mid – senior level
September 14
@
4:00 pm
–
5:30 pm
CEST
Session 2: Hospitality from the intercultural angel – understanding cultural differences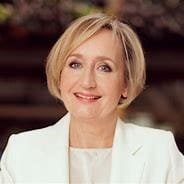 With Philomène Klomp
Owner & Entrepeneur,
FS&E Services
How do you consistently interact with customers from different backgrounds? What we consider right might be wrong when interacting with our organizers, exhibitors or visitors from different cultural backgrounds.
We all need customers, how do we give them that 'WOW' feeling, while remaining your authentic self? During this session you will increase your self-awareness and obtain some very useful tools and tips to improve your communication style with your customers.
You are welcome to join this session even if you did not attend the 1st session with Philomène.