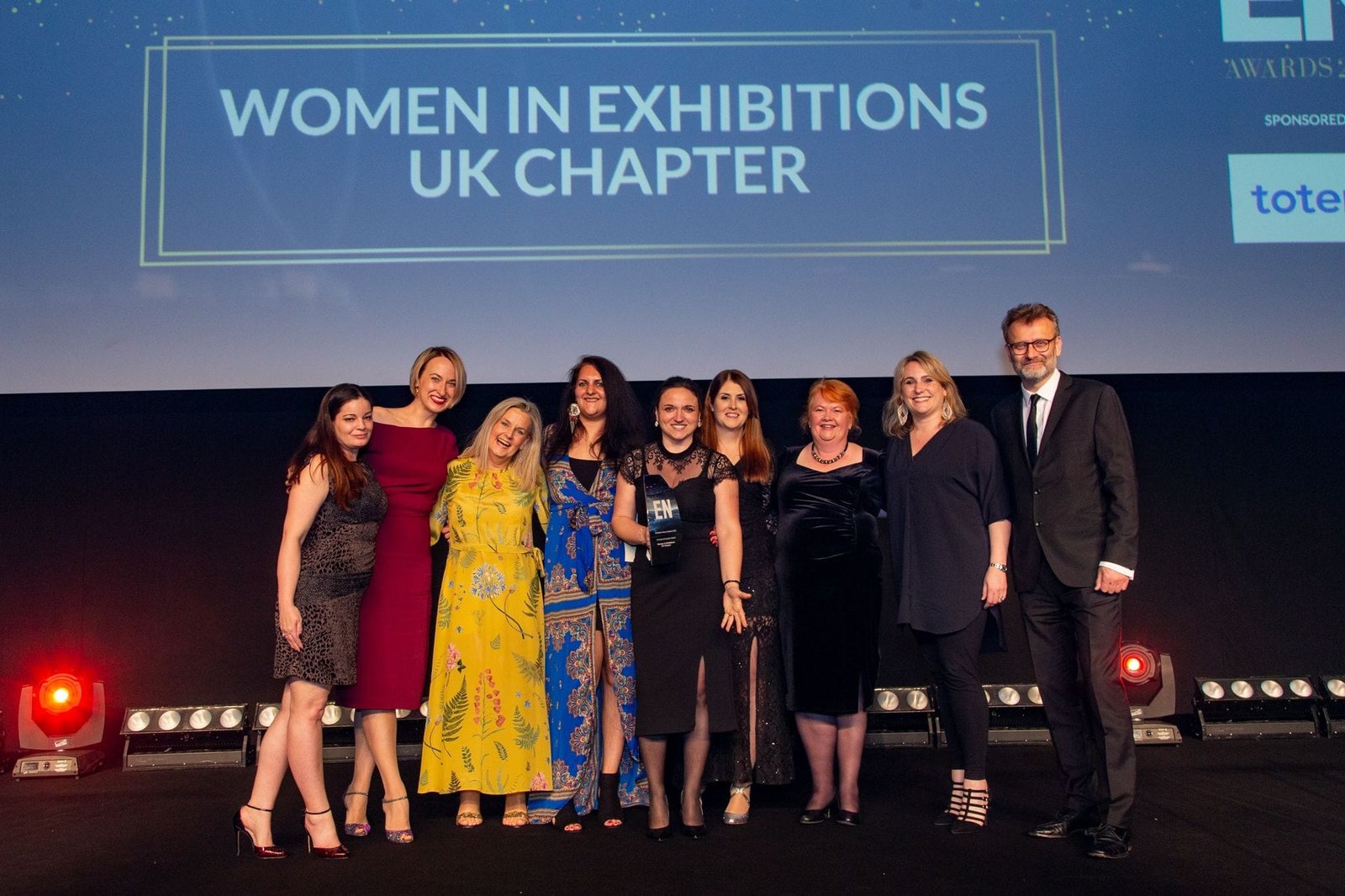 Diversity and Inclusion Award goes to: Women in Exhibitions UK Chapter
Women in Exhibitions UK Chapter are the winners of the Diversity and Inclussion Award at the prestigious Exhibition News Awards.

To be nominated is already an honour, to win is a crown on our work and a great celebration of all women in our industry!! Women in Exhibitions won the Diversity and Inclusion Award last March 18th! We are over the moon!
The 2022 Exhibition News Awards returned to Battersea Evolution on 18 March 2022 and showcased the outstanding recovery and talent within the UK and global exhibition industry. After a period when no exhibitions could run, followed by intense autumn months in late 2021, we were delighted to celebrate and recognise the hard work and creativity that has been delivered.
The awards allowed individuals, teams, events and companies to get recognition for their endeavours and celebrated their triumphs.
This year's event saw new and revised categories that reflected the ever changing and progressing industry that we serve and cherish. One of the new inclussions was the Diversity and Inclussion Award that Women in Exhibitions UK Chapter won!
Thank you Exhibition News Awards for a fantastic evening!
#womeninexhibitions #femaleleadership #networking #diversityandinclussion #stillalotofworktobedone