Managing conflict sustainably 
Online, please be prepared to be on camera
Thursday 26 Oct 2023, 4:00 PM - 5:00 PM
TBD
Section: Team management
Aimed at: All levels, and anyone who is interested in exploring the power of informal conflict management
This course is online! Times indicated above are CEST (3 pm UK time, 10:00 Eastern)
October 26
@
4:00 pm
–
5:00 pm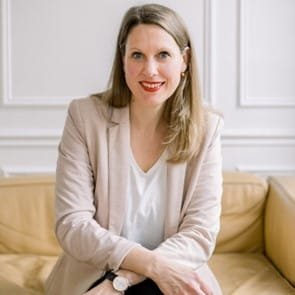 Delivered by Angela Herberholz
Mediator | Conflict Management Consultant |Trainer
Designed to explore the potential of mediation, this session will help equip participants with practical insights to effectively utilize mediation as a valuable tool for conflict resolution within their teams.
Participants will:
• gain practical insights into the advantages and disadvantages of mediation,
• understand its appropriate use;
• discover how to initiate the process;
• benefit from practical guidance on navigating through conflict;
• investigate how the exhibition industry currently addresses workplace conflict.
About Angela:
With over 15 years of experience in the international MICE industry and the legal sector, Angela responds to organisations that are eager to enhance relationships, prevent disputes from escalating and address conflicts sustainably.
Having worked at the International Chamber of Commerce (ICC), Angela has been at the heart of international dispute resolution, acquiring unparalleled insights into complex global conflicts.
Her professional experience at UFI, the Global Association for the Exhibition Industry, has equipped her with valuable expertise in the regional and global development of the business events industry.
This unique combination of experience enables Angela to bring a comprehensive perspective to her work, encompassing both effective conflict resolution and the dynamic landscape of the business events sector.